About Us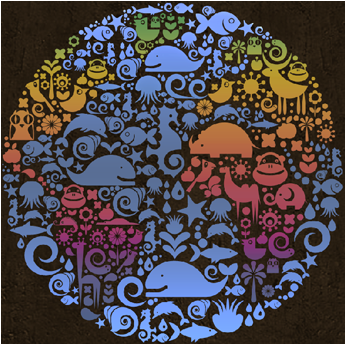 Zoo Companions was started by a pair of animal lovers who
joined together to combine their skills and resources with their
love of natures furry friends to create an online community
for the support of zoos all around the world.
ZC is dedicated to the conservation of wildlife and their
habitats. As a charity we aim to:
Create online animal community available 24/7
Conserve species and their environments
Inspire action by individuals worldwide
Support zoos with online adoption processing
Share knowledge among the zoo community
Every animal at the zoo has very specific needs. You can help meet these needs by becoming an honorary monkey's uncle, mother hen, or even a brother bear. Funds from your Zoo Companion adoptions and donations will pay for your critters treats, toys, veterinary care, habitat foliage, and much more.
Why Choose the Greenest Animal Adoption Program on Planet Earth?
Just ask our iguanas: going green is easy! We are taking the following steps and turning over a new leaf to go green and make your dollars really count.
Yes to Snails. No to Snail Mail. Why mail when you can e-mail? Stamps, envelopes… that's for the birds! All animal adoption benefits will be e-mailed to you and your gift recipient to decrease our carbon paw-print and costs. This means a higher percentage of your contribution will go directly to our critters.
Trees. We like trees and so do our animals, so we are taking an eco-stance and saying no to paper and other foliage by-products.